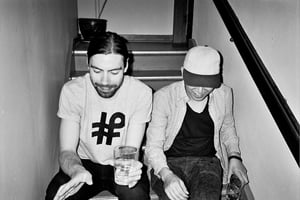 $

20.00
1 of 24 grey slim-fit t-shirts with classic Lower Pandora (LoPan) logo on front chest in black. Back neck graphic listing websites of founding crew members (Young Braised, Lukas Behrndt, Young Braised) also included. Designed by Edmund Teh.
Modelled by Guy Ferguson with Edmund Teh on location at 538 Pandora.
$5 shipping, FREE with the purchase of any other item(s).